On the 15 of August, as part of National heritage week, the OSM community decided to focus on the historical town of Clonmel, since the central part of the island overall has less coverage compared to the coastal cities. With Clonmel rapidly base-mapped from satellite imagery the previous week all that remained was to gather as much about building uses, and the visual details of sites and monuments on the ground. With Mapillary still the best option for street level imagery at 11am, eight mappers began to congregate in the Showgrounds shopping centre car park to discuss image capture tasks for the day. With the restrictions eased off from the long lockdown it was a good time to venture down for socially distanced chat.
Some of the town centre had been covered in the week up to the meeting, in preparation for the day. Full credit to mapillary contributor dave683 and annekaro who had done drive-by captures the week before.
So donning our masks, I went in the car, with a window mount to hold the phone, that was positioned to capture the building on either side. While I also used Mapillary, to track our path to make sure we didn't miss any of the side roads. For the industrial estates we followed the roads around the large buildings and went up and down the parking aisles to get the full layout. While also trying to get the company name where possible as well. For the housing estates we tried to get all the side roads and hopefully pick up as many house numbers as possible.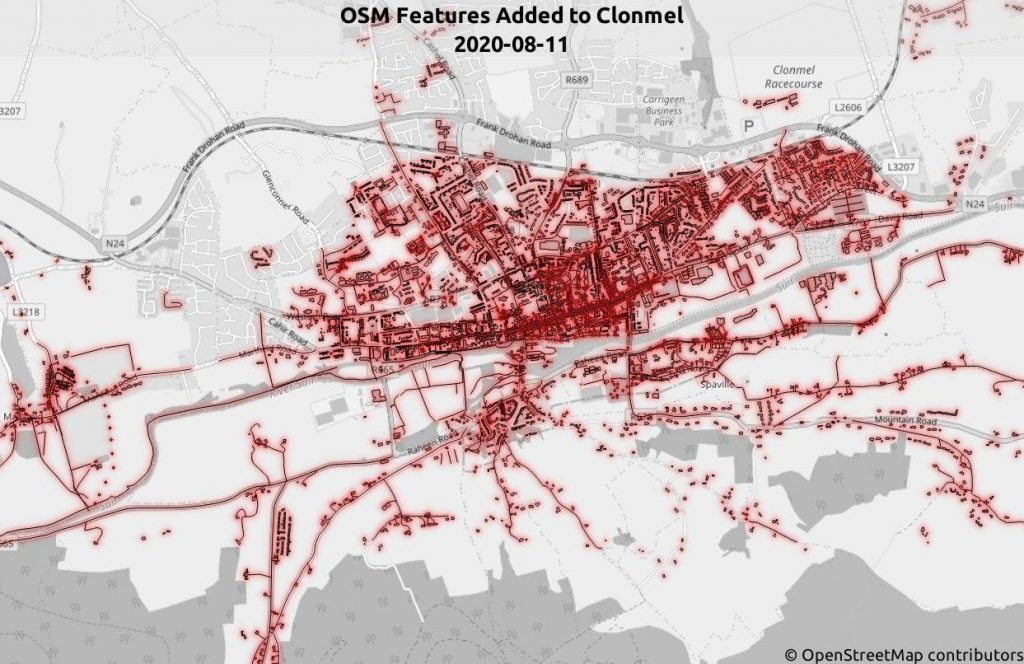 Afterwards we met up for lunch to (informally) debrief on what we had done and of course, as can happen, myself and another mapper got lost down the rabbit hole of open source licenses. Afterwards with a couple of hour journey home and rain easing off it seemed like a good time to head by home. Much useful data was collected that boasted the area coverage and the skill level of the community was increased, which which type of mapping gets done is always a big long term boost to the community and their ability to add detail to the map. With these uncertain times ahead it will be useful to get as much interactive learning as possible. Between us we managed to capture 25,000 images.