As of late June 2023, possibly earlier, it was noticed that new Bing imagery was available for Co. Carlow at zoom levels 18 and higher. This is especially important, since Maxar Premium imagery seems to be discontinued which had been the most recent imagery in some parts of Ireland until that point.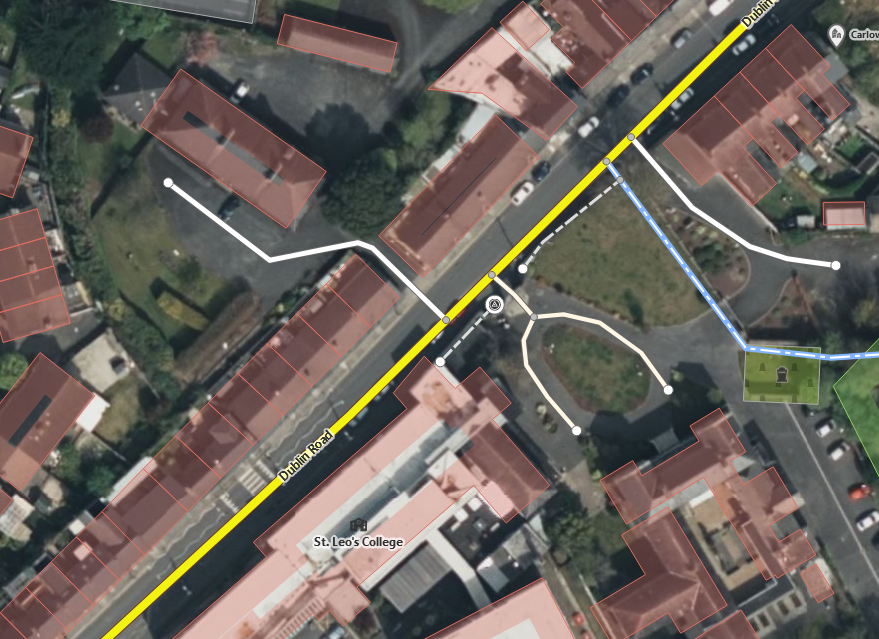 Other areas bordering Carlow are benefitting. Below the newly installed (June 2023) EV charging area in Graiguenamanagh, clearly visible as a different coloured area which helps date the imagery.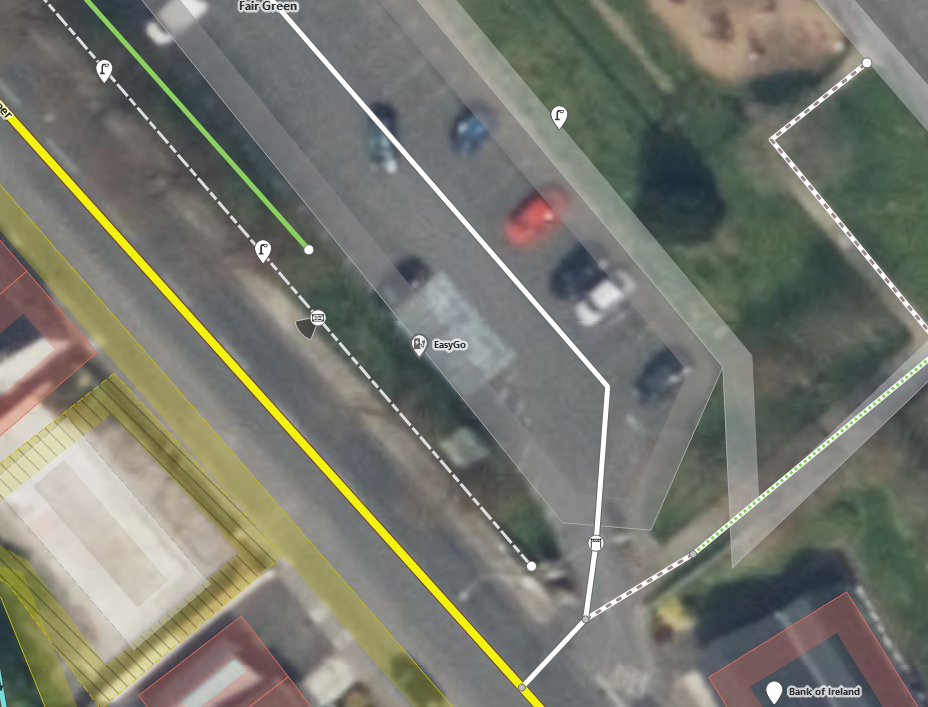 The new imagery seems to also stretch across Kildare: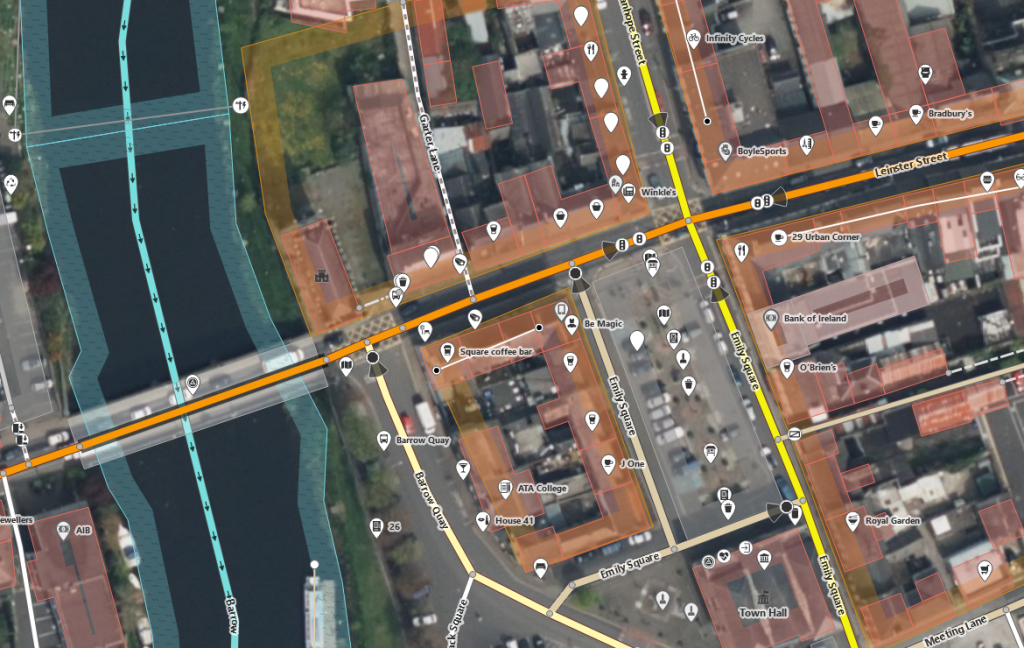 The North-South division runs along circa -7.05 as far North as Kill Cross South of Monasterevin (53.1319, -7.05266) and is, for example, clearly visible in the townland of Lughill, Co. Kildare or Riverstown, Co. Kildare which borders on Laois to the West. It is not a straight North-South line, but rather goes slightly East the farther North it goes.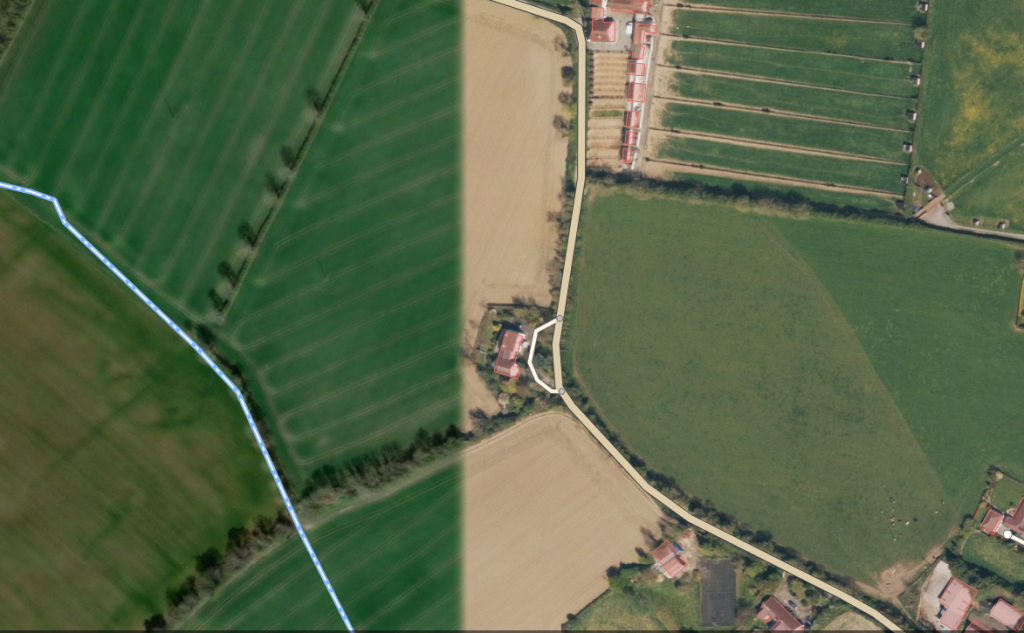 At several points, it swerves East more which is especially visible across fields and bogs:
At Shean, Co. Offaly it swerves West and continues on North, catching up with the roughly -7.05 line: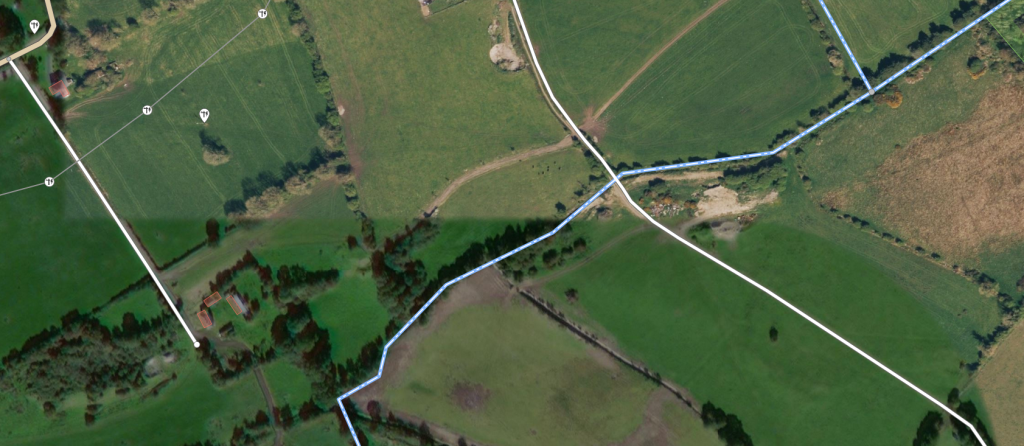 It cuts right through Edenderry, continues on in a Northerly direction, taking a couple more swerves to the East into Co. Meath and continues swerving East and sometimes West into Westmeath. Some of these areas might have been covered in earlier Bing updates.
Test "dives" into Wexford seem to suggest that it is completely covered by the new Bing imagery as well.
Unfortunately, this covers mostly counties which are already finished in the buildings project, but it would help with updating newly built housing estates and singular houses, if alas we had the energy to do so. We could, however, create tasks for towns in Westmeath or Wicklow as soon as Co. Down and Co. Meath are finished.