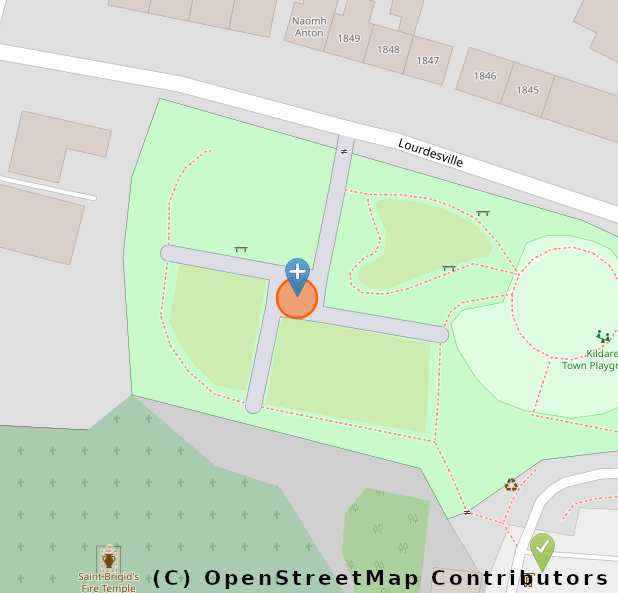 Inspired by the Celtic beginning of Spring "Imbolc", on February 1st, we at OpenStreetMap Ireland are inviting you to a month-long spring clean on openstreetmap.org.
We understand "spring cleaning" as an effort of quality insurance which is of course very important when working with a dataset used the world over.
There are many ways in which you can take part, depending on your skill level:
Notes
For absolute beginners, we recommend adding a note where you have discovered something new and/or unmapped in your area (shop, defibrillator, footbridge, disused postbox, housing estate…). Just check out openstreetmap.org in your local area and see if there is anything you are missing or you know is outdated.
You don't even need an account for this. Just follow this short tutorial:
When you get a bit braver or have a little more experience, how about you try resolving someone else's note(s)?
The above video shows how to make them visible on openstreetmap.org. You will need an openstreetmap.org account for this. Maybe you'll even discover another mapper in your area and can make a new friend.
Mapillary
Or you can add some Mapillary footage. Mapillary is a very important tool for us mappers, because it allows us to map areas more accurately remotely. If you want to help us map your area, you can do so by providing us with street level footage using the Mapillary app. Mounted on your bike, buggy, selfie stick or the dashboard of your car, your phone can take images of your surroundings to help mappers all over the world improve the map of Ireland
Quality Assurance
For more advanced mappers, use the usual tools to clean up geometry or other mapping errors:
OpenStreetMap Wiki Quality Assurance
Don't forget to have fun while mapping!