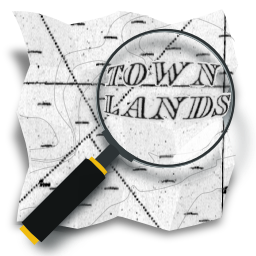 Check out Amanda's site – Townlands.ie
Townlands – Background
A townland is a small geographical division of land. The townland system is of Gaelic origin, pre-dating the Norman invasion, and most have names of Irish Gaelic origin. However, some townland names and boundaries come from Norman manors, plantation divisions, or later creations of the Ordnance Survey.
Adding all townlands to OpenStreetMap
There are approx. 61,000 townlands in Ireland according to Wikipedia. Through a donation of out of copyright sheets from Trinity College Dublin, the Irish OpenStreetMap community now has a source from which to map all townlands on the island of Ireland. The total quantity currently added to OSM is detailed on the townlands.ie website.
More Information
A comprehensive guide has been created and is accessible on the OpenStreetMap wiki here.
Included in this guide are::
Some basic stats on the current quantity of townlands in the OpenStreetMap database
A high level overview of the process from start to finish
A video series (which contains 10 videos, I know) which goes into every detail of the process from start to finish on a stage-by-stage process. Each video is linked separately along with a link to the full playlist. The videos total close to 2.5 hrs of guides on every aspect of the process
Links to every tool and site used in the process
A table to add your name for the county you are actively mapping in (you can map in as many as you wish)
A FAQ which will grow over time as more questions come up
A list of links to other resources which are handy to have when mapping townlands
Below is episode 1 of the video tutorial giving an overview of all elements of the process.